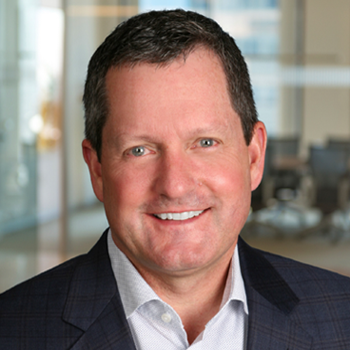 Allan Schurr
President
Enchanted Rock Solutions
Allan Schurr is president of Enchanted Rock Solutions and chief commercial officer of Enchanted Rock Ltd. He is responsible for direct sales, channel partnerships, and corporate and product marketing for this pioneer in "resiliency as a service" natural gas based micro-grids. Allan brings global strategy and go-to-market expertise from his experience in commercial and industrial energy services and utility transformation solutions.
Prior to joining Enchanted Rock, Allan was founding president of Edison Energy LLC, an energy advisory and solutions unit of Edison International, was vice president for IBM's Energy and Utilities industry, led marketing and business development at Silicon Energy — a pioneer in enterprise energy management software that was later acquired by Itron, and utility and non-utility senior roles at Pacific Gas and Electric.
Allan holds a Bachelor of Science degree in mechanical engineering from the University of California, Davis, a master's degree in business administration from St. Mary's College in California and is a registered Professional Engineer in the State of California. He is co-inventor on seven patents related to distributed energy.