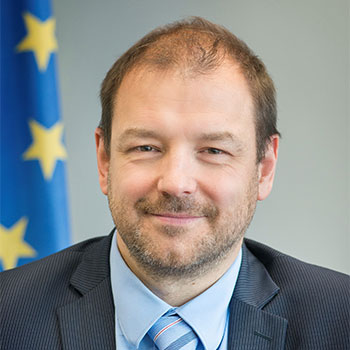 Laurent Schmitt
Secretary General
European Network of Transmission System Operators (ENTSO-E)
Laurent Schmitt is the Secretary-General of ENTSO-E, the European Network of Transmission System Operators. Before joining ENTSO-E in 2017, he was Global Smart Grid Strategy Leader at General Electric Grid Solutions.
Laurent worked in Europe, the United States and Asia, first on power generation then on transmission and distribution specializing in smart grids solutions. Laurent is a member of strategic committees in CIGRE, IEC, EPRI and European Smart Cities Platform. He took part in expert task forces of the IEA and the European Commission. In 2015, he was named one of the most 40 influential people in the European Smart Grid by the Metering & Smart Energy International Magazine.
Laurent is a French national. He graduated in Power System Engineering from Supélec in Paris and holds an Executive MBA from INSEAD, France.