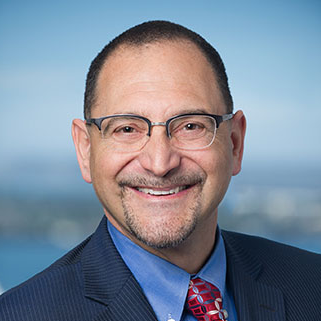 Lee Krevat
CEO
Krevat Energy Innovations
Lee has over three decades of experience in the energy and technology industries. At SDG&E, he founded and served as director of smart grid and led SDG&E's smart grid and electric vehicle initiatives, evangelizing Grid Modernization and Electric Vehicle grid integration. Lee was twice named one of the top 100 movers and shakers influencing the smart grid market by GTM and twice recognized as a Top 12 Utility Mover and Shaker by Intelligent Utility Magazine.
Lee recently founded Krevat Energy Innovations, dedicated to climate change mitigation by consulting with start-ups, utilities, regulators, legislatures, and environmentally focused companies and communities.
He was a partner at TransPac Software, a startup in Silicon Valley and received a bachelor's degree with university honors in computer science from Carnegie Mellon University.  Lee serves on the Board of the GridWise Alliance, GridX, and as a board advisor to PI Energy and Sol Systems. Most weekends he performs improv comedy.