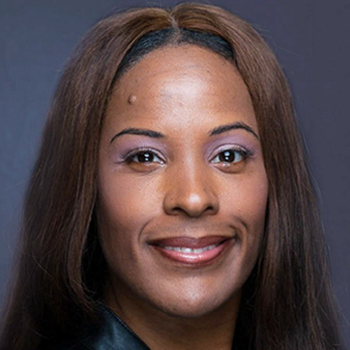 Leslie D. Kilgore
Vice President of Engineering
Thomas Built Buses
Leslie D. Kilgore, MPA, MSME is the Vice President of Engineering at Thomas Built Buses. She is responsible for leading the engineering operations from concept design to full production across all bus product lines. She adds to the Thomas Built Bus team extensive global experience from both automotive and the aerospace/defense industries in product design, development, launch, innovation and technology management with specializations in interior design, safety and public policy.
Her experience includes over 20 years with General Motors where she worked domestically and internationally in product design, safety, and public policy and on strategic global platforms. A unique add is her skills gained from the aerospace and defense business during her immediate past role as Vice President of Program Management at L3 Communications working on RF microwave communication technology.  During her tenure, Leslie led the largest and most complex product delivery execution in her division of L3.
In the rapidly growing area of electric vehicles, Leslie pioneered the first electric vehicle safety training program for first responders.  This national program sponsored by Chevrolet and OnStar, established the foundation for electric vehicle safety training for all first responders in the US and Canada. At Thomas Built Buses Leslie is leading the design and development of new safety and innovative technologies that will support the growing needs of the entire pupil transportation community from students to administrators.
Leslie holds a Bachelor of Science in mechanical engineering from Michigan Technological University, a Master of Science in mechanical engineering from Purdue University-West Lafayette, a Global Business certificate from Thunderbird School of Global Management and a Master of Public Administration in Public Policy from the University of Southern California-Los Angeles.